Business Owners' Insurance for
Comprehensive Asset Protection Against Liabilities
Insurance from the Most Well-Respected Companies
If you own a business in Delaware, contact The Williams Insurance Agency, Inc. for a free consultation to discuss your current insurance coverage, the liabilities that your business is responsible for providing security against, and any deficiencies present. We offer essential to comprehensive coverage to meet all of your needs through our partnerships with the nation's most trusted and well-respected insurance companies.
---
BOPs for Contracting, Roofing, Landscaping, and Other Industries
Convenient business owners' policies (BOPs) are available that include liability protection against all of the most common property and liability risks. Tailored to your specific industry (such as contracting, landscaping, roofing, food service, etc.), BOPs can save you time while offering financial savings by bundling all of your insurance needs into one convenient policy. The specific insurance coverage of BOPs vary depending on your industry. However, most BOPs include: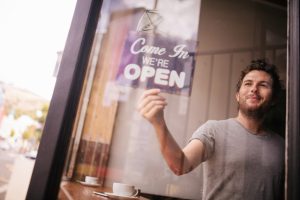 Property Insurance: Coverage for your commercial structures and contents owned by your company
Business Interruption Insurance: Coverage for income loss/temporary relocation expenses resultant from a covered loss that disrupts business operations
Liability Insurance: Coverage for bodily injury and property damage that your business is legally responsible for (such as harm to individuals, damage to property, defective products, service failures/errors, and neglect or faulty actions taken on the part of your employees)
If you prefer, we also provide separate "a-la-cart" business insurance products to allow you to customize your business insurance to address perils specific to your commercial activities.
Business Equipment Insurance Protects Your Livelihood
Along with your business property, the equipment within your property that you use to operate your business on a daily basis must be fully protected. Standard coverage is available to meet the needs of most businesses to safeguard your livelihood. For specialty industries and those with exceptional needs, special comprehensive coverage is also available. Most standard policies cover business equipment such as:
Computers
Office furniture
Servers
Business property
Printers
Personal Effects
Electronic data
Valuable Papers & Records
Typically, business coverage is portable and covers your business equipment both on and off-site. Improvements to rented property may also be covered, as well as accidental damage, losses due to forgery, and interruption of business operations as a result of a covered loss.
Lessor's Risk Insurance for Property Owners
If you lease property to other individuals or business entities, lessor's risk insurance is an important part of your wealth protection strategy. If a lessee (or an employee or customer of a lessee) suffers bodily injury and/or property damage (including destruction due to vandalism and theft) while on your property, you may be held liable for financial damages. All property lessors should consider maintaining lessor's insurance:
Retail Leases
Warehouse Leases
Office Leases
Apartment Leases
Personal Leases
The precise coverage required depends on many factors, including how many tenants are involved, the degree of hazard present, and many other factors. 


The licensed insurance agents at the Williams Insurance Agency, Inc. are available to present your business coverage options in person or during a phone consultation. We have served the insurance needs of businesses throughout the Delmarva region since 1948 and continue to offer professional advice and courteous customer service. Making your business succeed is our pleasure. Contact our office in Rehoboth Beach, Delaware, at 302-227-2501 or in Wilmington, Delaware, at 302-239-5500.
Contact us for a free quote today.
Click Here to See a List of the Commercial Insurance Companies We Represent