Comprehensive Medicare
Supplement/Medigap Insurance
---
Coverage for Health-Related Costs Medicare Does Not Include
The Williams Insurance Agency, Inc. offers some of the nation's most comprehensive and sought after Medicare supplement (Medigap) insurance policies from top insurance carriers. These policies are designed to work hand-in hand with Medicare coverage to help cover part or all of the health-related costs that are not covered by standard Medicare insurance. Some of the covered items may include:
Healthcare Coverage During International Travel
We are able to offer Medicare supplement insurance to individuals currently enrolled in Medicare Part A (hospital insurance) and Part B (doctor services). If an interested party is enrolled in a Medicare Advantage plan, he or she must revert coverage to original Medicare before securing Medicare supplemental insurance.
The Williams Insurance Agency, Inc. Offers Private Nursing Insurance Plans
It is important to note that Medigap policies do not typically cover long-term care and medical devices such as hearing aids and eyeglasses. They also do not typically cover dental care or private nursing services. Fortunately, the Williams Insurance Agency, Inc. offers insurance plans to cover these additional items and services at competitive rates. We will help ensure that all of your healthcare needs are covered.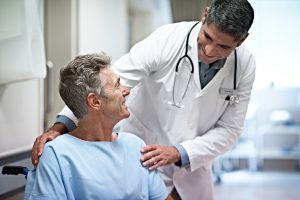 The Best Medigap Plan to Meet Your Needs and Budget
Medicare supplement plans are offered in categories labeled from A to N, and some coverage options vary from state to state. Medigap Plan C is one of the most stable options, with standard benefits that are set no matter which insurance carrier you purchase coverage through. However, premiums for the same coverage vary from carrier to carrier. As your local independent insurance agency, we are able to go over the various coverage options to identify the best plan to meet your needs and budget.
Sign Up for Medicare Supplemental Insurance During the Open Enrollment Period
Please note that the open enrollment period (without penalties, and with guaranteed acceptance) to purchase Medicare supplemental insurance is six months from the first day of the month that you turn 65 years of age, or within six months of signing up for Medicare Part B. You must already be signed up for Medicare Part B to secure Medicare supplemental insurance.
For the most current information and to schedule a personalized consultation to discuss your needs, contact the Williams Insurance Agency, Inc. in Rehoboth Beach, Delaware, at 302-227-2501 or in Wilmington, Delaware, at 302-239-5500.
Contact us for a free quote today.
Click Here to See a List of the Employee Benefits Insurance Companies We Represent