Data Breach and Cyber Security Insurance
in Delaware
Storing Personal Data? You are Legally Responsible to Protect it!
Does your business handle sensitive customer data including health-related information, social security numbers, credit card numbers, or other information that may be a potential target for identity theft or other fraudulent criminal activity in the Delmarva region? Do you store valuable business data in digital formats on your computers and servers? If so, it is critical that you maintain date breach and/or cyber security insurance in case an individual or group with criminal intent hacks into or otherwise gains access to this sensitive information. You are legally responsible to protect and securely store all sensitive, protected information that is maintained in and on your business equipment.
---
Reasonably Priced Security Breach Insurance
Unfortunately, no matter how secure you believe your system may be, tech criminals have become increasingly savvy in their attempts to gain access to valuable consumer data for nefarious purposes. The Williams Insurance Agency, Inc. offers reasonably priced cyber security and data breach insurance policies to protect your business and your customers in the event of a security breach.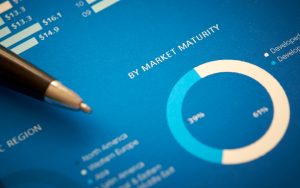 Our Insurance Policies Protect You Against Data Breach-related Lawsuits
Data breach and cyber security insurance policies are available with a variety of features to cover you against lawsuits including liability, financial and property losses, intellectual material losses, and losses related to breaches involving the personal information of your customers. Protect your interests, as well as the security of your customers with a comprehensive cyber security policy before your business becomes the next target.
Don't Let Your Business Face the Fallout of a Cybercrime Without Insurance Coverage
Recent data breaches have cost businesses financial losses far in excess of their holdings and have resulted in complete business and personal financial devastation. Don't let this happen to you and your business. The Williams Insurance Agency, Inc. offers free consultations and quotes for cyber security policies that cover all types of data breaches and the resultant fallout, including:
Customer Breach of Data Notification Expenses
Credit Monitoring for Customers Affected by Data Breaches
Fines & Penalties
Legal Defense Costs Against State and Federal Regulators
Identity Theft-Related Losses
Recovery of Lost Data Costs
Compensation for Data Destruction
Liability Related to Website Content Losses
Business Interruption Losses
Computer Fraud
Losses from Digital Fund Transfers
Cyber-Related Extortion
It is important to note that cyber security insurance is not covered under errors and omissions insurance, which protects technological products producers. As a business that stores and maintains sensitive customer data, trade secrets, personal information, etc., you must obtain cyber security insurance to protect against the staggering financial losses that quickly accumulate following a data security breach.
Contact Our Experienced Cyber Security Insurance Agents for a Free Quote
The experienced cyber security insurance agents at the Williams Insurance Agency, Inc. offer business consultations to help ensure that your business has the best possible insurance protection to safeguard your assets against claims that are likely to result from all types of data breaches. Contact our expert cyber security agents in our Rehoboth Beach office at 302-227-2501, or our Wilmington, DE, office at 302-239-5500 for a personal consultation regarding your cyber data insurance needs.
Free quotes are available.
Click Here to See a List of the Commercial Insurance Companies We Represent