Health and Disability
Insurance for Individuals
and Businesses
Answers for Your Insurance Questions in the Delmarva Region
The licensed insurance agents at the Williams Insurance Agency, Inc. understand that your insurance needs are a personal matter, and that many factors must be considered before deciding which health insurance plan or life insurance plan to choose. We know that insurance issues can seem complicated – and we are here to help. We have been serving the comprehensive insurance needs of individuals and businesses throughout the Delmarva region for over 70 years and have gained the expertise necessary to provide competent advice for your insurance questions and concerns.
---
Choose Your Health and Disability Insurance with Confidence
With an understanding of your unique situation, your personal finances, and life goals, we can help you formulate a plan to make a decision to choose your health insurance and disability insurance plans with confidence. We provide coverage options from some of the nation's strongest and most trusted insurance carriers, all personally selected for their integrity and reputations. If you are unable to secure health insurance coverage from your employer, state-sponsored coverage, or any other means, we understand your frustration. Let us help.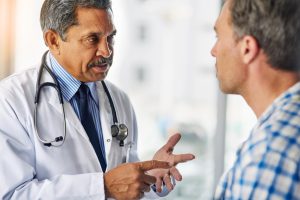 Health Insurance Solutions at a Reasonable Price
The Williams Insurance Agency, Inc. offers a wide selection of individual health insurance solutions at a reasonable price to ensure that you will be able to purchase coverage in case you suffer a serious illness or injury.
Our standard individual health insurance plans offer coverage to help with healthcare-related needs including:
Hospitalization
Accidental Injuries
Outpatient Surgery
Extended Care
Intensive Care
Outpatient Care
Emergency Services
Maternity Care/Newborn Care
Mental Heath Services
Substance Abuse Services
Rehabilitation Services
Laboratory Services
Pediatric Services
Term, Whole, and Universal Life Insurance in Wilmington & Rehoboth Beach, DE
Individual life insurance plans come in a wide variety of types and coverage options. Although there are numerous life insurance options to consider, three of the most popular life insurance plans include: term life, whole life, and universal life insurance.
Term Life Insurance: Provides a specified amount of insurance coverage for a limited period of time. Benefits are payable only if the insured dies within the term period. Term life insurance is typically less expensive than other forms of insurance initially. However, premiums increase with age. If you are a young parent or single individual and do not have any life insurance, you must consider your options. Let us help you find affordable coverage to meet your immediate needs.
Whole Life Insurance: Permanent life insurance coverage that typically remains effective for the entire duration of the covered individual's lifetime. Whole life insurance maintains the specified coverage amount for the effective period of the policy and builds cash value.
Universal Life Insurance: Provides permanent coverage that is similar to whole life insurance (coverage is permanent and builds cash value), except the premiums and face value vary over time.
Before purchasing individual life or health insurance, contact the Williams Insurance Agency, Inc. in Rehoboth Beach, Delaware, at 302-227-2501 or in Wilmington, Delaware, at 302-239-5500. Let us help explain your options and secure the best value for your insurance premium.
Contact us for a free quote today.
Click Here to See a List of the Employee Benefits Insurance Companies We Represent