Comprehensive Value-Added Benefits
for Your Business
Simplify Your HR Benefits System Management
The Williams Insurance Agency, Inc. offers exceptional value-added benefits for our commercial customers purchasing their employee benefits packages from us. Our support is comprehensive and designed to simplify this aspect of your business operation so that you can focus on running your company. Our commercial clients have relied on us to provide prompt, courteous service to employees and offer assistance as necessary to take care of everything from providing coverage to managing your entire benefits-related HR management system.
---
Minimize Business Operations Costs for Maximum Productivity
Our exciting range of value-added benefits have been specifically designed to help simplify your business operations, minimize costs, and maximize productivity and employee satisfaction to keep your investment intact:
Easy Enrollment Services (online & on-site)
Benefits Website*
ACA Analysis and Consulting
Employee Assistance Programs
Claims & Billing Services
COBRA, FSA. HSA, FMLA, HRA, & POP Administration
Employee Education Seminars*
HR Answerlink
Wellness Programs*
Voluntary Worksite Benefits/Employee Surveys
Plan Design Consulting
Fully Insured, Self-Insured, Captive
*Service fees may apply
Attract and Retain the Best Employees
Despite high unemployment rates, the market for attracting and retaining the BEST employees who will help you grow and stay with your company is an extremely competitive playing field. While in the past, your most important concerns for attracting and retaining high-quality employees consisted of compensation (salary, affordable high-quality insurance, and retirement plans), now employees require flexible work schedules, family-friendly policies, and increasingly, value-added employee benefits.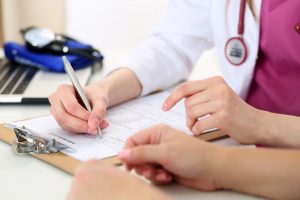 Value-Added Benefits Promote Corporate Success
Employee morale is strongly affected by a stable work/life balance. Value-added benefits help reinforce your businesses' interest in promoting the well-being of your employees, and in return, earning their loyalty, maximum productivity, and ultimately the ongoing success of your company. These extra benefits tend to offer benefits far beyond the workplace. When your employees are satisfied, they become your most staunch ambassadors in the public eye and in the corporate world.
To learn how affordable these value-added benefits can be, contact the Williams Insurance Agency, Inc. in Rehoboth Beach, Delaware, at 302-227-2501 or in Wilmington, Delaware, at 302-239-5500. Our agents are available to provide the guidance to help you make the best insurance-related financial decisions to give your company the optimal chance to advance.
Contact us for a free quote today.
Click Here to See a List of the Employee Benefits Insurance Companies We Represent