Protect Against Water Damage
with a Flood Insurance Policy
Serving Delaware for Over 60 Years
The Williams Insurance Agency, Inc., with locations in Rehoboth and Wilmington, Delaware, has been writing flood insurance for property owners in the Delmarva region for the past 70 years. Our flood insurance specialists can help you get the right flood insurance policy. Many property owners mistakenly believe their homeowner or commercial insurance policy will cover their home or business and its contents in the event of a flood. That simply is not true. Water damage to buildings or personal property caused by flooding is not covered by any standard homeowner, commercial, renter, or condominium insurance policy.
Flood insurance is its own policy, with flood coverage provided through FEMA (The Federal Emergency Management Agency). We require an updated elevation certificate to help you find the best rates. For standard flood policies, we partner with our FEMA appointed carriers to get you the best policy to meet your flood insurance needs.
---
Delaware Flood Insurance for Home and Business Property Owners
Throughout Delaware and the surrounding region, flooding is an all too common occurrence and can happen even in those areas that are not near the Atlantic Coast or other major waterway. Weather is always unpredictable. A few days of heavy rainfall, a rapid snowmelt, a coastal hurricane, or some other extreme weather event can cause flash flooding even in areas that have never been prone to flooding in the past. Property and business owners without the proper flood insurance could easily suffer tremendous financial losses to their buildings and contents. Flood insurance covers direct physical losses caused by flooding and flood-related erosion.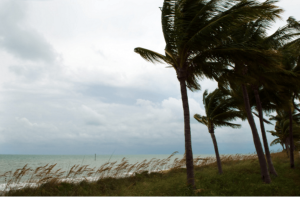 Affordable Coverage from FEMA's National Flood Insurance Program
Affordable flood insurance is offered under a federal government program known as the National Flood Insurance Program. The Federal Emergency Management Agency (FEMA) works to reduce the devastating impacts of floods on communities throughout the United States by offering reliable flood insurance at reasonable rates through this valuable program. FEMA flood insurance is available for new and existing structures. You can purchase your flood insurance directly through the Williams Insurance Agency, Inc. the same way you would purchase your home, life, or auto insurance.
Building and Personal Property Flood Insurance to Protect Your Possessions
There are two types of flood insurance coverage: building property and personal property. Each is purchased separately, and we strongly advise you to obtain both forms of flood insurance coverage to protect your home and your valued possessions.
Building property coverage generally covers:
The insured building and its foundation
The electrical and plumbing systems
Furnace and heating system equipment, central air-conditioning equipment, and water heaters
Stoves, refrigerators, and other built-in kitchen appliances such as dishwashers
Permanently installed carpeting over an unfinished floor
Permanently installed paneling, wallboard, bookcases, and cabinets
Detached garages up to 10 percent of building property coverage. (Other detached buildings require a separate building property policy.)
Debris removal
Contact Williams Insurance Agency for a Free Flood Insurance Quote
Contact our flood insurance experts at the Williams Insurance Agency, Inc. to get a quote on flood insurance protection for your property or business. The Williams Insurance Agency, Inc. has been providing flood insurance to our neighbors in the Delmarva and Mid-Atlantic regions for 70 years. We have offices at two convenient locations. In Rehoboth Beach, DE, call 302-227-2501. In Wilmington, DE, call 302-239-5500.
Contact us for a free quote today.
Click Here to See a List of the Personal Insurance Companies We Represent