Employee Benefits from
the Williams Insurance Agency in Delaware
Easy Compliance with Local, State, and Federal Insurance Laws
The Williams Insurance Agency, Inc. provides all of your employee benefits insurance needs in one place. We make it simple for your Delmarva area business to ensure compliance with all local, state, and federal laws, and rest assured in the knowledge that you are offering the best and most cost-effective coverage for your valued employees.
---
Comprehensive Employee Medical, Dental, Disability, and Life Insurance
We offer comprehensive employee insurance and value-added benefits coverage from the nation's top carriers for all business industries in the Delmarva region, including:
Group Medical
Group Dental
Group Vision
Group Life & Disability
Group Retiree Medical
HRA & HSA Plans
FSA Plans
POP Plans
Self-Insured Plans
Legal Plans
Wellness Plans
COBRA Administration
Long-Term Care
Medicare Supplement
Individual Life & Health Plans
Value-Added Benefits
Superior Employee Benefits Carriers & TPAs
Voluntary Benefits
We serve the employee benefits needs of many fine companies throughout the Delmarva and surrounding region, including: Mumford & Miller Concrete, Greggo & Ferrara, Inc., DEDC, LLC, Little Stars, Morris James LLP, Ursuline Academy, Goldey Beacom College, Desco Holdings, Inc., and Dexsta Federal Credit Union.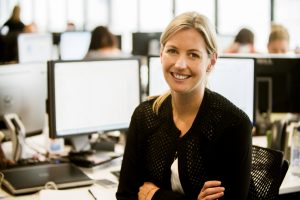 Contact the Williams Insurance Agency for a Free Employee Benefits Quote
Contact the Employee Benefits Division at the Williams Insurance Agency, Inc. in Rehoboth Beach, Delaware, at 302-227-2501 or in Wilmington, Delaware, at 302-239-5500.
Contact us for a free quote today.
Click Here to See a List of the Employee Benefits Insurance Companies We Represent