Professional Liability and Errors & Omissions
Insurance for Your Business
---
Customized Liability Insurance for Your Particular Needs
Does your business provide professional services, products, or advice? If so, contact the Williams Insurance Agency, Inc. to learn more about the benefits of carrying PLI (professional liability insurance), PII (professional indemnity insurance), and E & O (errors & omissions) insurance coverage for your service-based or professional production business. Various coverage options are available to protect you against several types of liability situations, and many policies can be customized to suit your particular business needs and provide protection from customer losses.
Negligence Claims
Civil Lawsuits for Damages/Bodily Injury
Financial Losses
Failure to Perform
Product/Service Errors & Omissions
Cost of Legal Defense
Guard Your Assets Against Civil and Legal Actions
Many types of indirect harm are typically not covered by other types of business insurance products. PLI/PII and/or E & O insurance should be maintained to guard your assets against civil and legal actions that can easily exceed your capacity to settle the claim without losing your business. Medical malpractice insurance is a specialized type of PLI.
Insurance for Nurses, Lawyers, Stock Brokers, and Engineers
Some other industries that should hold PLI, PII, and/ or E & O insurance include:
Nurses
Lawyers
Stock Brokers
Consultants
Insurance Agents
Accountants
Financial Advisors
Engineers
Professional Service Provider and Advisor Insurance Coverage
Service providers face additional risks that are not typically covered by general liability policies, which can be limited in scope to cover only such things as: property damage, bodily injury, and personal injuries (and sometimes the liability limits for these may be insufficient, as well). If your business provides any type of professional advice or service, we recommend additional coverage to protect against claims including misrepresentation, violations involving good faith/fair dealings, inaccurate advice, negligence, and similar claims of harm.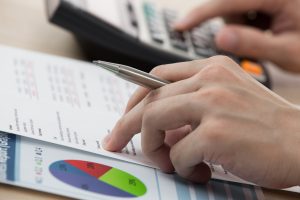 The experienced insurance agents at the Williams Insurance Agency, Inc. are familiar with all types of common and specialty liability issues that various industries face. Our team is available to meet with you for a consultation to discuss your options for protecting your Delmarva business and assets from loss due to liability claims. Customers throughout the region have relied on our licensed and skilled agents to protect their business interests since 1948. Let us help provide you with the peace of mind to ensure that your business is securely guarded from all angles. Contact our office in Rehoboth Beach, Delaware, at 302-227-2501 or in Wilmington, Delaware, at 302-239-5500.
Contact us for a free quote today.
Click Here to See a List of the Commercial Insurance Companies We Represent